The LCHM is currently closed to the general public. In accordance with health authority recommendations we wish to do our part in flattening the anticipated curve of pandemic spread.
More information about:
Flattening the Curve (NPR)
Center for Disease Control
Oregon Health Authority
Lane County Public Health
In addition, the museum cannot accept artifact and archive donations, research requests, or photo orders at this time.
---
We've created a print at home coloring book! It has multiple pages of transportation used here in Lane County. Download it below:
---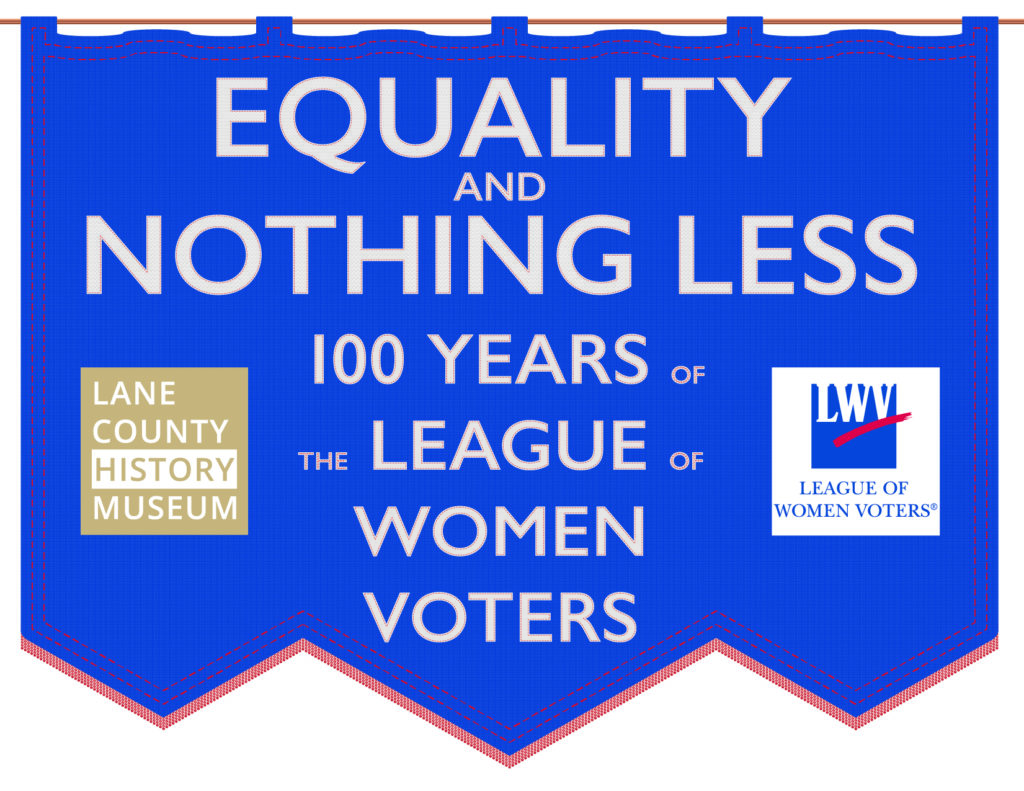 Equality and Nothing Less: 100 Years of the League of Women Voters is now open!
---
Projected Lights, Illuminated Images will be closing in preparation for our next exhibit. Come see this fascinating look at photography and camera technology before it goes!