Our open hours are 10am – 4pm, Wednesday – Saturday. In accordance with health authority recommendations, we are limiting groups to six people and are requiring masks for all individuals. We will update this policy as conditions change.
---
*We may be closed during bad weather. Please call ahead of time to see if we are open. If museum staff have difficulty getting to the facility during inclement weather, we are likely to be closed. As a general rule, if the 4J schools are closed on a given day (because of weather) the museum will also likely be closed.*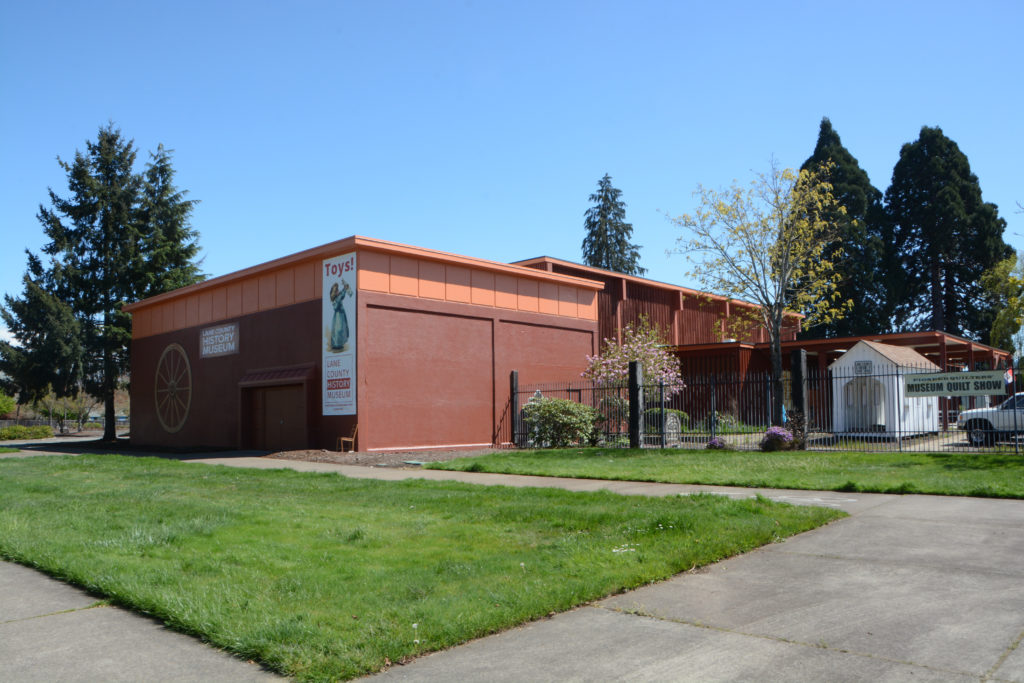 Address:
Lane County Historical Society and Museum
740 W. 13th Ave.
Eugene, OR 97402
Mailing Address:
Lane County Historical Society and Museum
PO Box 5407
Eugene or 97405
Phone:
(541) 682-4242
Admission:
Adults (18-59) $5.00
Seniors (60 +) $3.00
Young adults (15-17) $1.00
Children (under 15) Free
Regular admission to Society members is free!
Free Parking:
There is plenty of free parking in the lot east of the Museum near the corner of 13th and Jefferson. Walk through the east gate to enter the Fairgrounds. Walk past the white Clerk's Building and turn right for the Museum entrance.