The musuem has multiple long-term exhibits on view, including Native American Portraits, Transportation, and the 1898 Courthouse.
Lane County Clerk's Building
Take a look at the oldest authenticated building in Lane County. It has had a colorful life between its original 1853 construction in downtown Eugene to its current location just inside the east museum gate entrance. It has recently undergone major restoration work, and is an excellent example of pioneer architecture.
---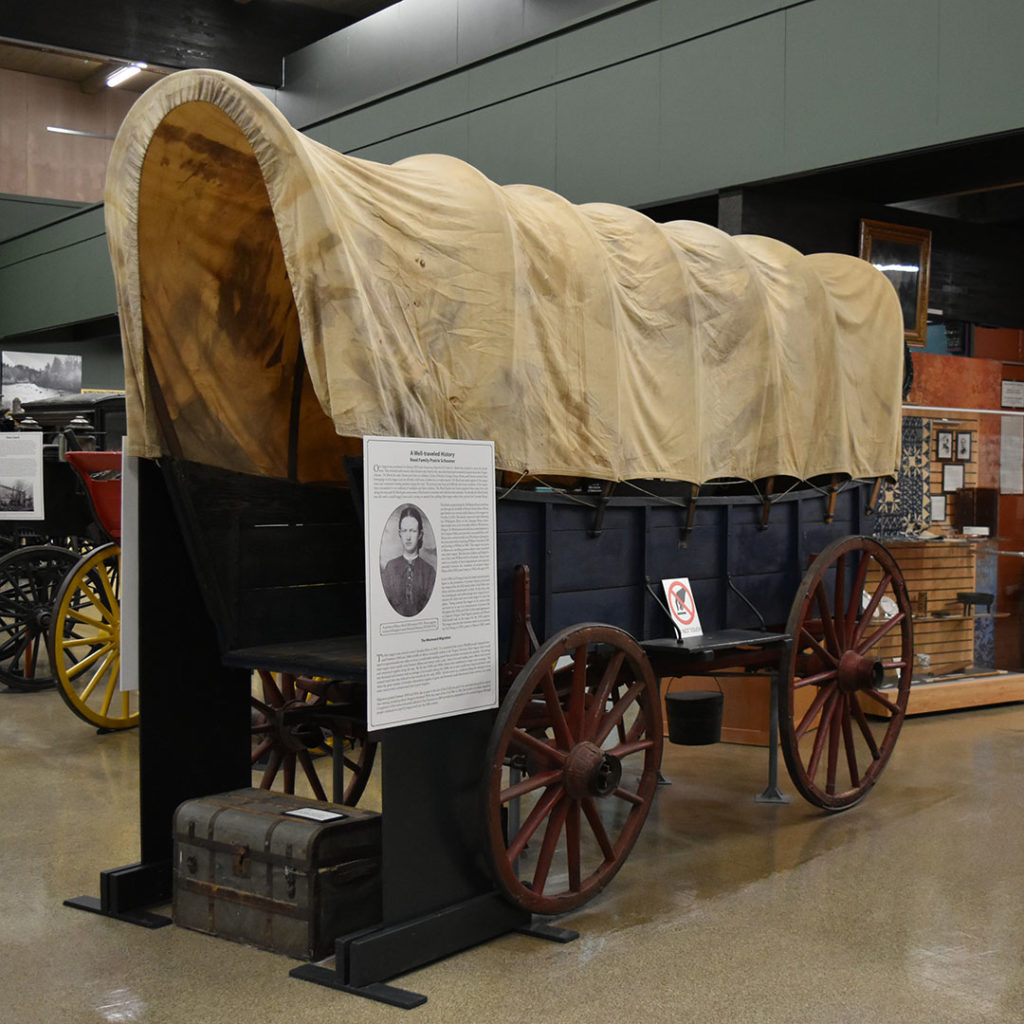 Vehicles and Transportation
Our vehicle collection includes:
1851 covered wagon
1908 Model T Ford
Victorian Hearse
Coach used by a horse drawn taxi service
Buckboard wagon
McKenzie River Drift Boat
Learn about the ways transportation has changed over the years, and how it shaped our history.
---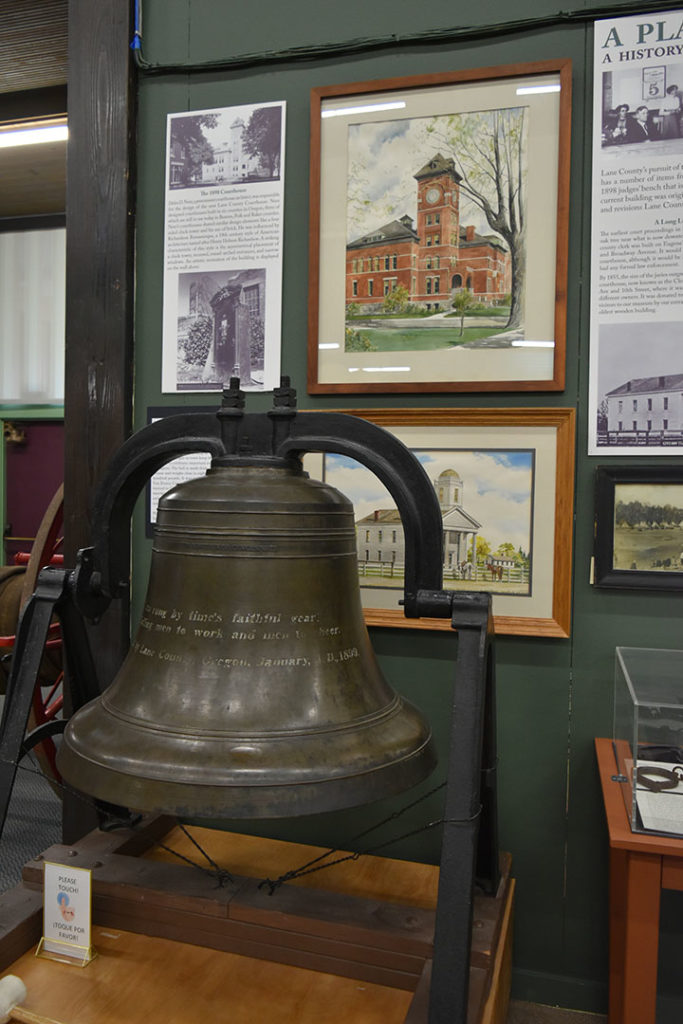 A Place For Justice: A History Of Lane County's Courthouses
Courthouse Stairs
The courthouse stairs were originally installed in the two-storied Lane County Courthouse erected in 1898 at the NE park block at the corner of 8th and Oak Streets. The courthouse was torn down in 1959 to make way for the new courthouse facility and the stairway was reinstalled in the expanded portion of the then Lane County Pioneer Museum – built only a year earlier. Note the hand carved newel posts with the pineapple motif. Pineapples are a traditional symbol of friendship. They also may represent the early contact with the Hawaiian Islands during the days of the sailing ships and early European settlement.
A History of Lane County Courthouse
Lane County's pursuit of the perfect building for its courthouse has been a long and colorful one. Learn about our legal history in the four different courthouses Lane County has had since 1853. 
---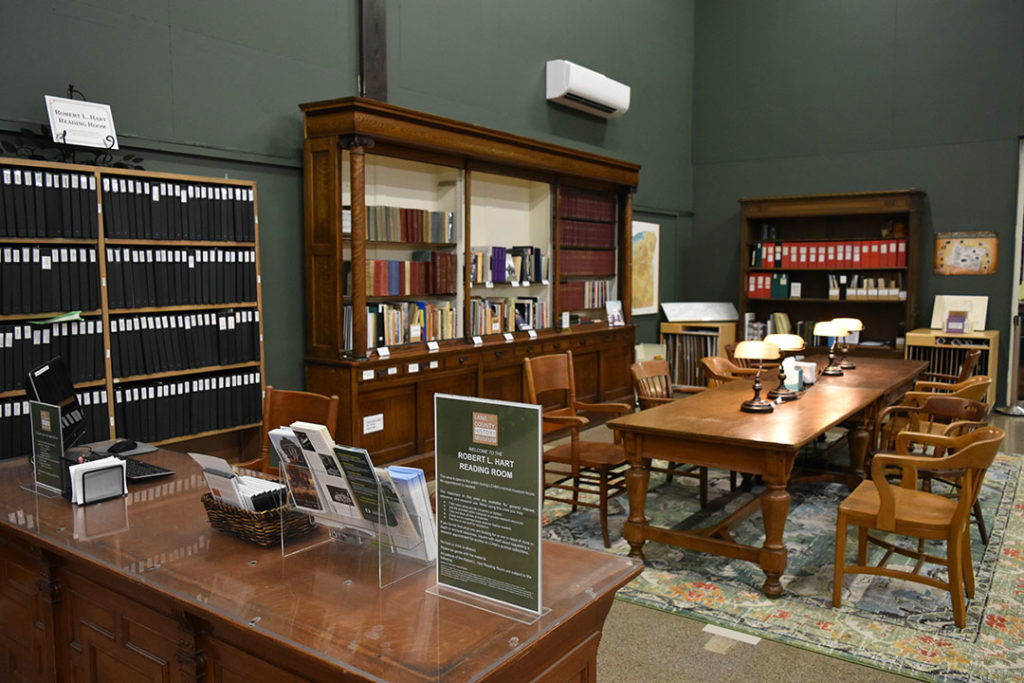 Robert L. Hart Reading Room
This is a community space to research, view some publicly available materials from our archives, access our digital collections, or just read some books related to Lane County.
---