History Pub! Mobilizing Nature: Putting Northwest Resources to Work during World War II
November 13 @ 7:00 pm

-

9:00 pm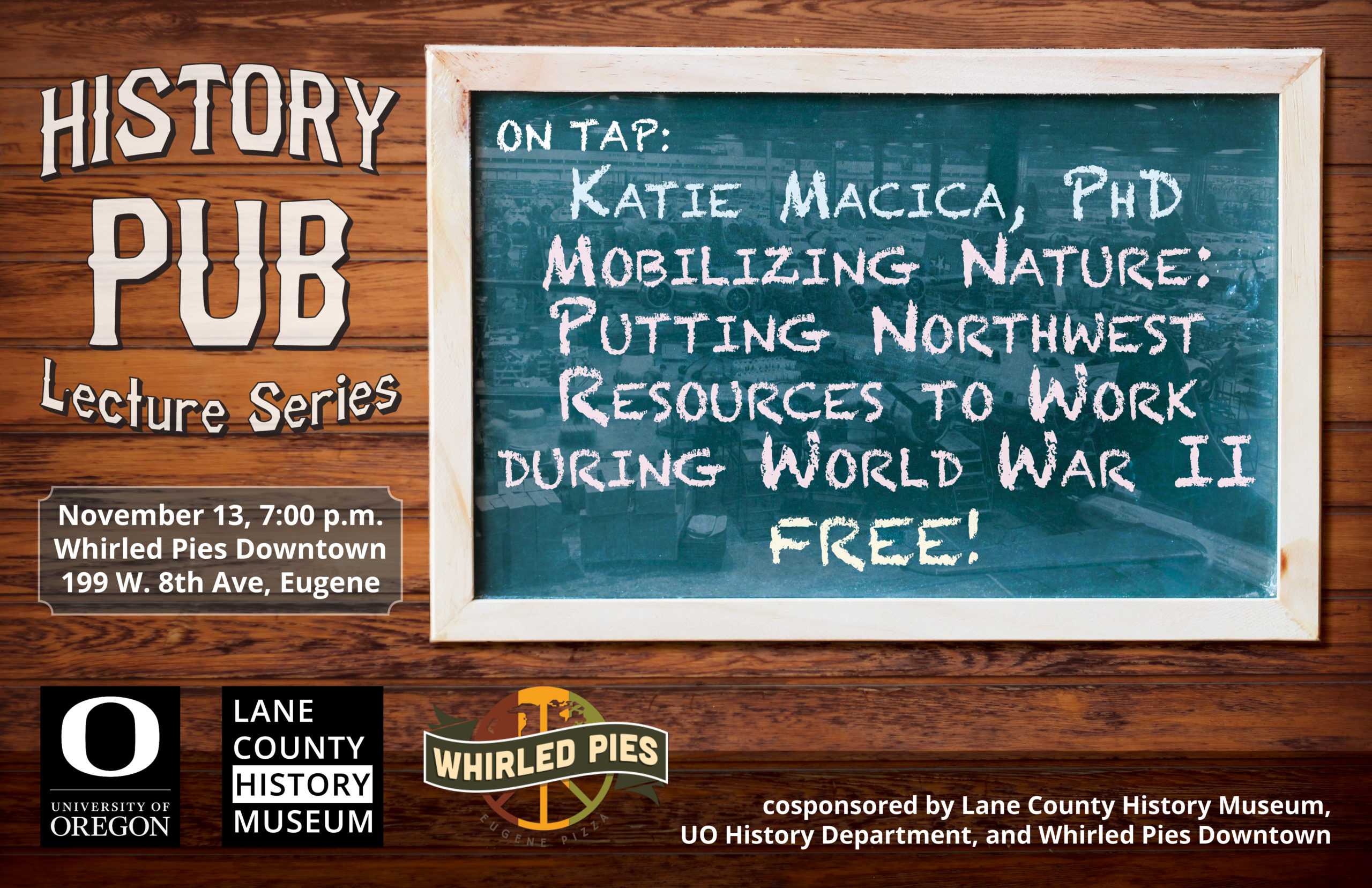 Mobilizing Nature: Putting Northwest Resources to Work during World War II.
Katie Macica holds a PhD in US and Public History from Loyola University Chicago. A native of the Pacific Northwest, her research explores the environmental and military history of the Northwest and larger American West. As a public historian, she has worked at a variety of institutions including the National Archives at Seattle and the Library of Congress.
Summary of Talk:
The Pacific Northwest served an essential role in America's "Arsenal of Democracy." Weapons and material produced in the Northwest proved essential to the Allied victory in World War II. These weapons served as agents of destruction abroad, but became agents of transformation for the places in which they were produced. This talk will explore four of the most important resources and industries in Oregon and Washington to emerge or expand as a result of the war: hydroelectric power, forest products, shipbuilding, and aircraft manufacture. Learn how the wartime growth of these industries transformed the region and continue to affect residents and their environments today.
November 13, 7pm
Whirled Pies Downtown
Free!