History Pub! Kalapuyans of the Central and Upper Willamette
October 9 @ 7:00 pm

-

9:00 pm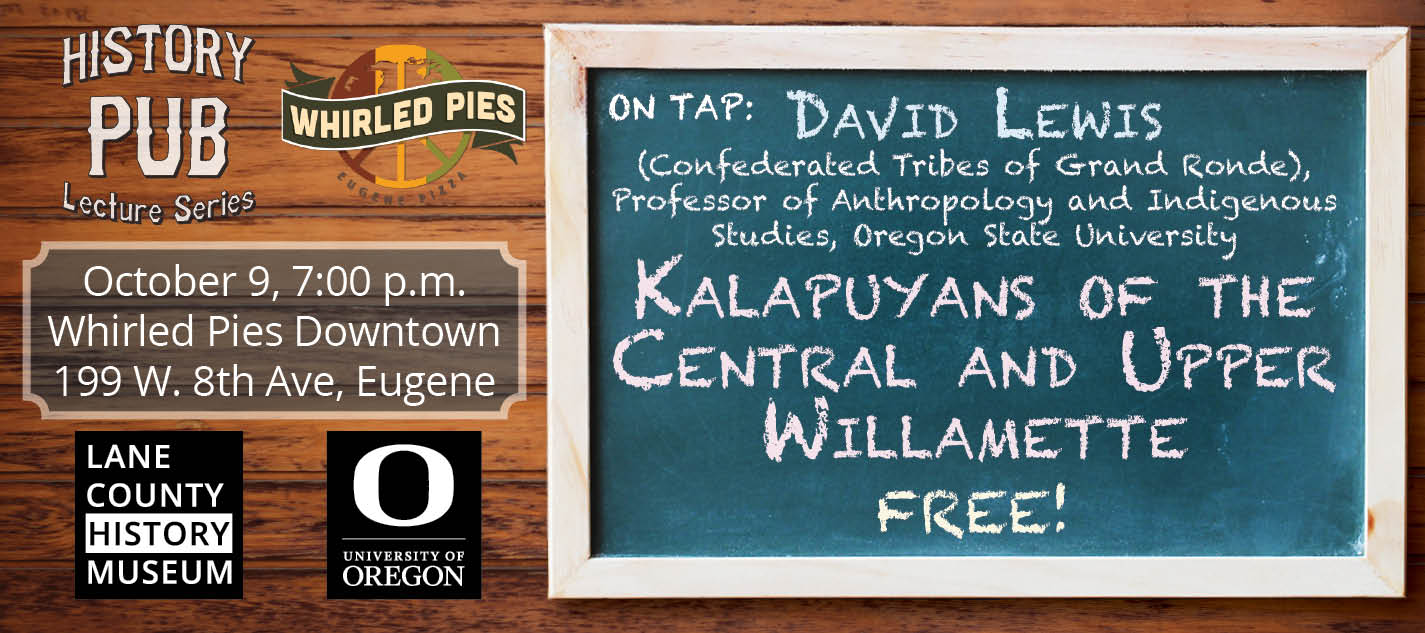 History Pubs return!
"Kalapuyans of the Central and Upper Willamette"
David Lewis (Confederated Tribes of Grand Ronde), Professor of Anthropology and Indigenous Studies, Oregon State University
October 9, 7pm
Whirled Pies Downtown
Free!
About the Speaker: David G. Lewis, PhD, is a member of the Confederated Tribes of Grand Ronde, a descendant of the Takelma, Chinook, Molalla, and Santiam Kalapuya peoples of western Oregon. He engages in research on the tribal histories of Northwest Coastal peoples, specializing in the Western Oregon Tribes. David served as the director of the Southwest Oregon Project Collection at the UO, and was the Culture Department manager of the Grand Ronde Tribe for 8 years. David has a PhD in anthropology from the University of Oregon (2009) and teaches full time in Anthropology and Indigenous Studies at OSU. David's essays about the histories of the tribes are published on the blog "The Quartux Journal," ndnhistoryresearch.com. David's book "Tribal Histories of the Willamette Valley" will be available November 14th of this year. David lives at Chemeketa (Salem) with his wife Donna.